Nominette, for more than 100 years now!
Who are we?
With a small, close-knit team, we weave a wide range of personalized items: name tags for sewing or ironing, name ribbons, text ribbon, wristbands and clothing labels, even with your own logo. Design your own labels and order them via our web shop www.nominette.com, hassle-free. We will ship them for you worldwide.
We have been weaving textile labels in our factory in Erpe-Mere (Belgium) since 1920 and more than 80% of the yarns are made from recycled polyester. The high quality of our labels is ensured by our craftsmanship and many years of experience.
And after all these years, our woven labels are still a trendy product thanks to the ever new, original applications!
A bit of history
After the First World War Albert Butaye moved from Ypres to Aalst, where he rented two studios in the current Dr. André Sierensstraat. On 14 April 1920 he started the textile company "A. Butaye Tissagiers - La Nominette" and specialized in making name labels.
The white name ribbon with red letters was popular with the boarding schools in Belgium at that time, so the company had to expand quickly. Production was modernized after the Second World War and in the 1970s the factory moved to the buildings of the Filature du Canal in Aalst.
In 1995 Nominette moved to a brand new factory building in Erpe-Mere and six years later the company came into the hands of a Swedish textile company. The focus was no longer on the "Nominette name tags", unfortunately.
Thanks to the Dutch company Van Engelen and Evers BV, who bought Nominette in 2009, Nominette has received a commercial boost. This sister company supplies labels to the b-to-b market.
Nominette customers are able to grow into professional users and , if the time is ready, can order a more extensive product range on www.eelabelfactory.com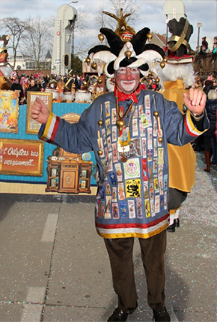 Nice to know...
We are very proud to be able to make a small contribution to Aalst carnival every year. Since 1954 we have been weaving special carnival ribbons for various prinses and marching groups of carnival.
For more information
http://carnavalslintje.be/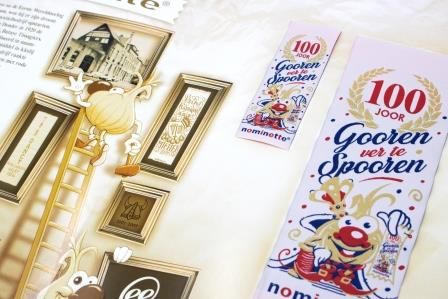 All our products are certified with the Oeko-Tex Standard 100 quality mark.
»
More info

80% of our yarns is made entirely from recycled polyester.
»
More info


Nominette.com is the only label manufacturer in Belgium whose labels have been tested and approved by CENTEXBEL
The quality mark awarded by CENTEXBEL ensures that you have chosen for a good product which you can enjoy for a long time.
»
Analysis Report

Nominette is a
sistercompany
of EE labels:
www.eelabels.com